ALL METAL SELF-LOCKING NUTS
Our self-locking nuts have always been appreciated and recognized as extremely reliable products.
The features that have made customers from all around the world appreciate them are:
high resistance to vibration, reusability, resistance to high temperature, and the limited dispersion of the friction coefficient generated by braking systems.
We present you our types of self-locking nuts that will meet your needs: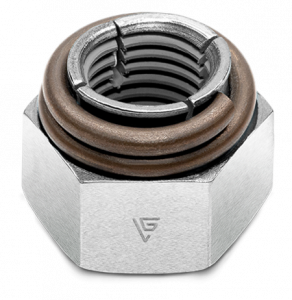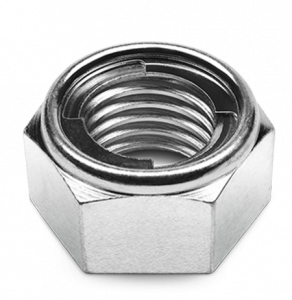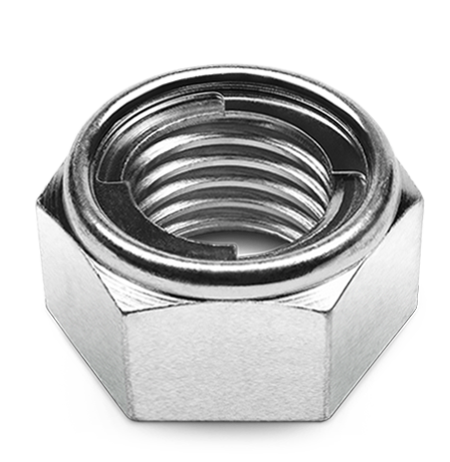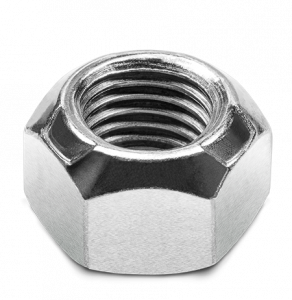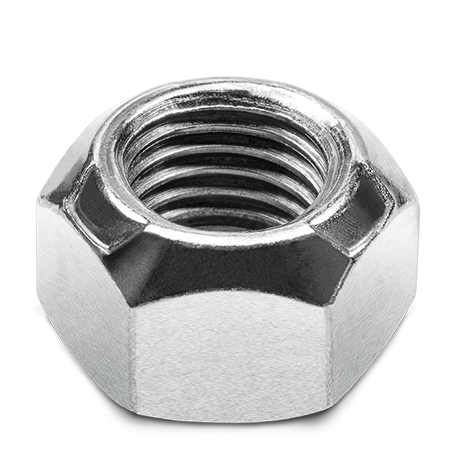 VARGAL® NUTS
Vargal® nuts are self-locking nuts with an external elastic spring which determines a radial deformation.
Vargal® self-locking nuts have been succesfully used through the years in all security applications requiring:
excellent resistance to vibrations

high temperature applications

limited friction coefficient dispersion generated by the prevailing device

the possibility to reuse the nut without any decreasing of the removal prevailing torque
The nut prevailing torque is guaranteed by the action of the stainless steel spring, pressing on the collar with radial cuts.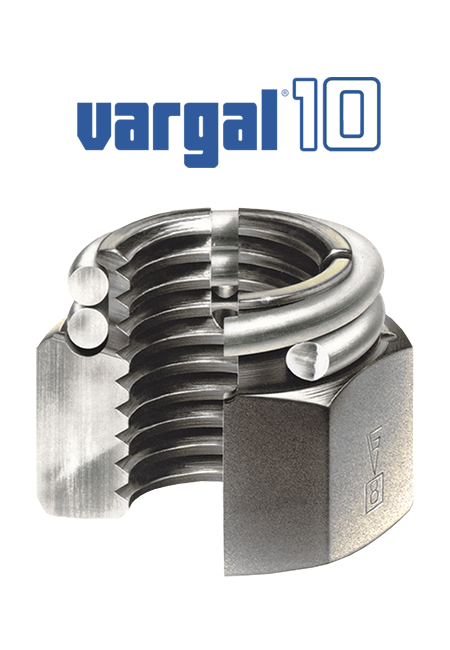 DAX® NUTS
Dax® self-locking nuts have a stainless steel AISI 301 insert on the top part of the nut.
The prevailing effect is guaranteed by the insert, which undergoes an elastic deformation and adapts itself to the flank of the screw thread.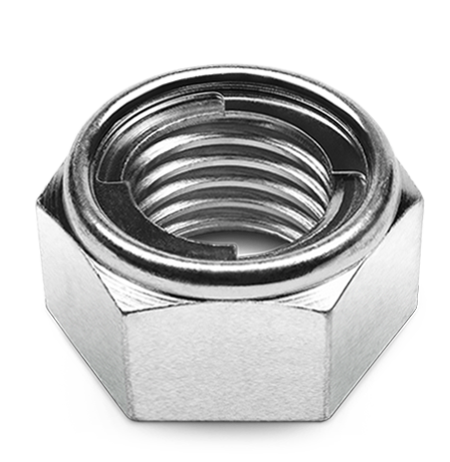 TOPLOCK® NUTS
Toplock® self-locking nuts have an axial plastic deformation on three sectors on the top part of the nut.
The deformation regards the first external threads. The elasticity of the material allows the nut to return to the original shape when dismounted.